Finish the Picture: Draw Your Family and Friends
Draw all of your family and lots of your friends in this printable picture gallery.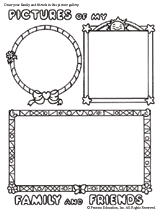 To view this printable you need Adobe Acrobat Reader. Click to download Acrobat Reader - it's free!
These images were reproduced with permission from the Dover Pictorial Archive Series, Dover Publications, Inc.