Heart Training Range (Part 3 of 3)
Use this printable explains how to identify the appropriate heart rate for various exercise goals. Use this worksheet in conjunction with Your Unique Exercise Program, parts one and two.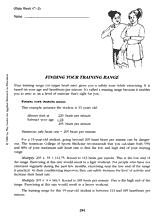 To view this printable you need Adobe Acrobat Reader. Click to download Acrobat Reader - it's free!