printables MORE
Questions About Parenting
Ask yourself these questions about parenting, and then ask your partner to consider them, as well.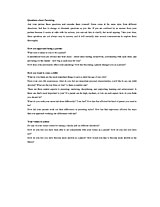 Grade Levels: 0-12 months - 12
To view this printable you need Adobe Acrobat Reader. Click to download Acrobat Reader - it's free!

From Mother Nurture: A Mother's Guide to Health in Body, Mind, and Intimate Relationships by Rick Hansen, Jan Hansen, and Ricki Pollycove. Copyright © 2002 by Rick Hanson. Jan Hanson, and Ricki Pollycove. Used by arrangement with Viking Penguin, a member of Penguin Group (USA) Inc.
To order this book visit amazon.