Summer Learning Problem-Solving Form for Parents
Record the obstacles that might stand in the way of your child's summer learning program, and think about how to prevent them from interfering with the program.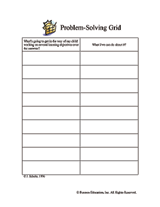 To view this printable you need Adobe Acrobat Reader. Click to download Acrobat Reader - it's free!