Passport to Learning
Children "travel" around the world and fill in a passport to record what they learn about different destinations. Also included in this packet are activities to promote learning Spanish number and color words.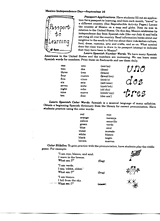 To view this printable you need Adobe Acrobat Reader. Click to download Acrobat Reader - it's free!