Concept Map -- Version 2
Help children sort out ideas with this basic web or Concept Map. This printable is customizable. Tailor the PDF to your teaching needs by typing in the highlighted fields before printing.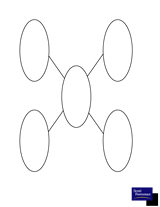 To view this printable you need Adobe Acrobat Reader. Click to download Acrobat Reader - it's free!