Pilgrims Meet the New World
Children practice map-reading skills by analyzing a printable map showing the landing of the Pilgrims in Plymouth, Massachusetts. Use this activity when studying the American colonies and Thanksgiving.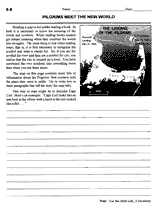 To view this printable you need Adobe Acrobat Reader. Click to download Acrobat Reader - it's free!