Understanding Symbols: Empowering or Offensive
The use of symbols, like the Confederate Flag, can either empower an individual or offend them. In this lesson children will find the sensitivity needed to understand peoples' different beliefs.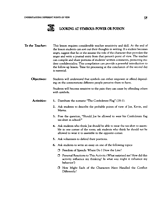 To view this printable you need Adobe Acrobat Reader. Click to download Acrobat Reader - it's free!