Before You Travel Checklist
Getting everyone in the car and on the road when it's time for a family trip is hectic and nerve-wracking enough, without having to worry about what you've forgotten to do. Here's a handy checklist to help you remember what to take care of when closing up your house in preparation for a trip. It can make all the difference to your peace of mind.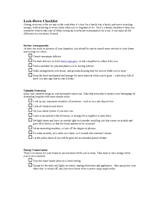 Grade Levels: Pregnancy - 12
To view this printable you need Adobe Acrobat Reader. Click to download Acrobat Reader - it's free!